Welcome to Classic Floors, Inc.
At Classic Floors we take our work seriously. Our reputation is directly linked with your satisfaction. Our passion for exceeding clients expectations while delivering quality wood flooring, staircases, and deck installations and refinishing that you are proud to have neighbors, friends, and family over to enjoy with you for many years to come.
For years our skilled staff has been installing beautiful hardwood flooring in homes and businesses just like yours. Recently we have applied those same skills to custom built hardwood staircases. A hardwood staircase, like hardwood flooring, adds character, beauty, and resale value to any home. A new hardwood staircase can be installed and stained to match the finish of your floors.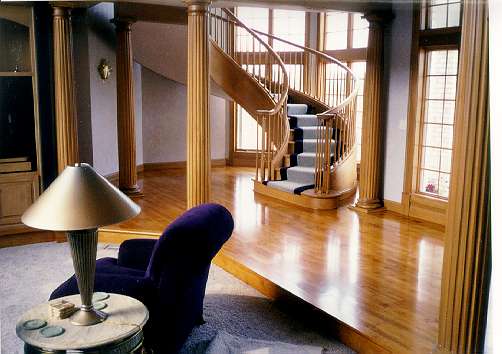 Staircases and stairways provide a beautiful accent and transition between the different levels of your home while offering individual emphasis and highlight to your home's decor. Our craftsman have created one of a kind, hand-crafted designs that make a personal statement about you and your home.
We thank you for taking time to visit us here.
To find out more about our Staircase Installation and Refinishing services and our availability call Kay at (260) 490-6412 for complete details.
Visit us on Facebook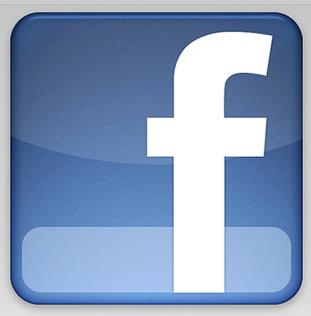 ---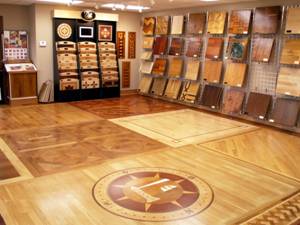 We are proud of the work we've done in the past and are very excited to be sharing our work with you. We will continue to provide the same level of excellence on our future projects to assure you will enjoy your newly installed or refinished wood floors for years to come.
In February of 2005 we moved our warehouse and showroom to our new location on Discount Drive in Fort Wayne, Indiana.
This location affords us many benefits that will enhance our ability to serve our customers needs as well as providing additional products, and other specialty services. When you visit our showroom you will see many custom flooring, medallion, border, inlay and parquet designs. We are the only hardwood showroom in Fort Wayne, which covers more than 1,200 square feet of space.
Our new services include professional sanding equipment rental and training. Professional quality materials including a wide variety of wood species, vents and replacement red oak flooring for older homes, coatings, finishes, sealers, applicators, cleaners and maintenance products to keep your floors looking showroom fresh for residential homes owners.
All in all a complete range of products for the do-it-yourselfer. Our trained professionals are available on a fee based consulting basis to help you through your wood floor restoration, sanding and finishing project.
We look forward to working with you on all your upcoming flooring projects.
Our craftsman are specialists in floor installations of all types.
We regularly attend seminars to keep our skills honed and up to date on the most current products and techniques to help us assure our customer's satisfaction.
We have the knowledge and the experience that makes us the right choice for your job!
---
Are you a person who likes to take on new challenges. Do you say "I can do that if I only had the equipment"? If that's the case then call us to discuss renting the equipment you need to refinish your home's hardwood floors.
---
We handle many types of products for keeping your hardwood floors looking their best.
Our team of flooring professionals can advise you of the best ways to maintain your floors and keep them looking like new for years to come.
Additional product information
---
Welcome to our gallery. Our artisans are proud of their work and the feeling shows.
Each job is handled with care. All precautions are taken to preserve your home or office's appearance from our work environment.