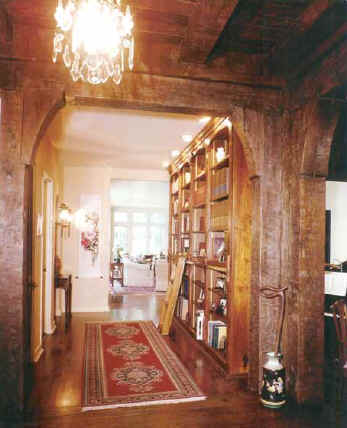 We know how hard it can be to make a decision regarding the type of wood floor that you want and whether you want or need any special decorative border designs or inlays to enhance your homes warmth and beauty.
We have taken the liberty of providing a few pages of photos from homes we have worked on.
Please enjoy yourself browsing through our galleries:
Our New Showroom shown in Gallery Four has various photos of different species of wood as well as photos of some of the borders, inlays, parquet designs and laser cut medallion work we've done.
In Gallery One we show selections from our previous work. We have work illustrating American Cherry with ceramic tiles, Hickory Select, Inlays and Borders, and Rustic Oak.
Gallery Two is dedicated to our maple flooring work. We feature Stained Maple, Maple with Herringbone Pattern, and Natural Maple floors.
In Gallery Three Reclaimed Heart Pine, Oak, Ceramic Tile with Oak Inlay.
---
Sales & General Information: KayClassicFloors@aol.com
Web design by J. Frederick & Associates